Fancy a London Walk-about but don't know where to start? Check out Top Sights Tours best places to stroll, all accessible within central London. Perfect after one of our many walking tours!  
The Two Tates
When in doubt what to see in London – The Two Tate Galleries: Tate Britain and Tate Modern are one of the most exotic London's tourist attraction having some serene art collections in them. Initially opened in 1897 as the basis of the collection of Britain's National Art, it ended up as Tate Britain in Millbank and Tate Modern on the Bankside.
Fashion and Literature 
The ornate mock Tudor exterior and the warren of rooms and galleries are all part of the magical experience of a shopping trip to Liberty. Established in 1875, the original store sold fabrics and fine objets d'art from the Far East. Eclectic style throughout its fashion, beauty, gift and home departments continues to set rather than follow trends, with leading designers selling exclusive ranges through the store.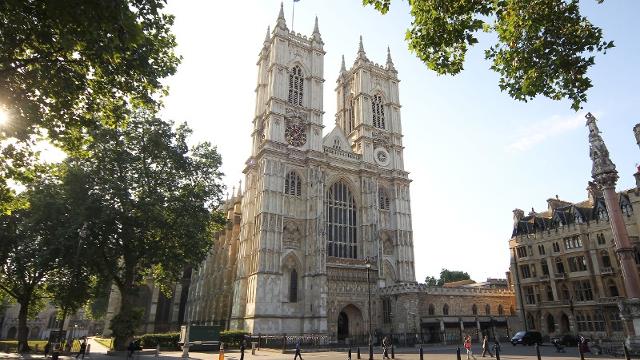 Westminster Abbey 
Westminster Abbey gives a new turn to the London sightseeing attractions because of its association with British Royalty and Christianity since the early 7th century. Westminster Abbey was found in 1065 by Edward The Confessor as a place of his burial. Almost after 700 years, this place had become a landmark of interment when George ll was buried here. Recently, it's becoming popular for Royal Weddings.
See theatre Elizabethan style with a groundling ticket to the Globe
Whether it was to bring the audience closer to the action or just because they hadn't invented chairs yet, back in Shakespeare's day theatregoers would spend performances on their feet. At the Globe theatre on 
the South Bank
 the tradition continues, with 700 standing tickets released for each performance. Not only do these tickets cost a very affordable £5, they also offer the best view of the show – assuming you're not incredibly short, that is.
What to visit in London? Why not go to the famous Covent garden of London encompasses a wide range of streets such as Neal's Yard and Seven Dials having all kinds of shops, restaurants and market halls. The street performers are a real delight here. The market in Covent Garden has various shops having all types of finely made hand-crafted objects. London Transport Museum has all the historic trolleys, buses and trams for the visitors to get enchanted.
Churchill War Room 
Ever wondered where the intense battles during the World War ll were operated? Well if you have, in all of the places in London, you need to visit Churchill's War Rooms. Winston Churchill directed the military campaigns and the defense of Britain through these perfectly preserved nerve-centers. The acute conditions highlighted in these rooms spotlight on the nerve-reckoning conditions in England during the war. The famous Wartime speeches that Churchill made during the war were improvised through the Radio Station in these war rooms.
Ready for some interactive fun? You can experience an alternative take on the magic of fairytales by embarking on a swampy adventure in the bowels of County Hall. Shrek and Donkey aren't the only characters you'll encounter – a whole host of Dreamworks favourites get a look in at an attraction that's enormous fun if you're prepared to throw yourself into the action.
See the pelicans in St James's Park
Greenwich Park and Richmond Park have deer, Clissold Park has goats and Holland Park has peacocks. In St James's, the crowd-pulling wildlife is, believe it or not, pelicans. The baggy-beaked birds were first given to the park in 1664 as a gift from the Russian Ambassador (pelicans being the seventeenth-century equivalent of a bottle of Jacob's Creek and some Ferrero Rocher, presumably), and can be seen chowing down on fish (and the odd pigeon) by the park's central lake
Hyde Park 
Known as one of the best attractions in London and the most significant open space, Hyde Park is covering almost 350 acres with blissful sights were made in 1635. There's a famous lake known as Serpentine built in 18th century specifically for boating and swimming and adds to the beauty of this park. There are a Speaker Corners in this park representing the Freedom Of Speech in the country. Apsley House that houses some of the magnificent collections of Wellington is also present in this park.
Roam the Streets of China Town 
Bilingual street signs, colourful pagodas, lion statues and grand red and gold gates welcome you to Chinatown, the area between Leicester Square and Shaftesbury Avenue that's packed with restaurants and shops devoted to Asian culture. Browse the weird and wonderful products in supermarkets such as See Woo, pop into Chinatown Bakery for a cheap, delicious lunch or end your night out with a meal in Four Seasons, a Wardour Street restaurant that stays open until 4am.
The city's most famous bridge recently gained a daring glass floor on the high walkways, meaning visitors can now look straight down to the road and river 42 metres below. Each of the six glass panels is 11 metres long and weighs more than 500kg. Try not to think about that as you're walking across them. Regain your equilibrium by taking in the stunning views of London to the east and west from the windows.
Take A Spin on The London Eye 
Okay, at an elegant 0.6mph, the London Eye doesn't really spin, but the views as it wheels round to 135 metres above the ground can be pretty thrilling nonetheless. Look out over the Thames and central London (you can even see if the Queen's opened her curtains at Buckingham Palace), or book a special package – options include romantic champagne trips and a two-trip ticket so that you can ride early in the morning and at dusk on the same day. 
Afternoon Tea at Parliament 
If you're taking a tour of this grand palace of politics you can book ahead to enjoy afternoon tea afterwards. Sadly there's no chance of seeing the PM – teas are served on Saturdays and selected days during Parliament recess – but you can nibble on savouries and cakes in in the elegant Terrace Pavilion with views of the Thames rarely enjoyed by the public.