When a man is tired of London,' Samuel Johnson famously declared, 'he is tired of life'. With all due respect to Sam, much as we at Top Sights Tours love everything about living in the city,  we disagree. But England is spoilt rotten with attractions meaning a day away from the capital is definitely worthwhile and generally just a short train ride away.
Stonehenge
Stonehenge is like an amazing magic trick – delightfully mind-boggling, but you don't really want to know how it happened. Which is convenient, because no one's quite figured it out yet. Here's what we do know: it's a massive, prehistoric stone circle, believed to have been constructed around five thousand years ago, which makes it older than the Great Pyramid of Giza. The largest stones weigh 25 tons and stand 30 feet tall. Epic.
What to see Although you can't touch the stones (to protect them from erosion), you can stroll among them on walkways. The visitor centre has an interactive presentation that allows you to sit amongst the stones as the seasons change. If you have your own transport, you could drive north to Avebury, home to another famous stone circle – you can touch those ones.
Bath
Bath is the largest city in the county of Somerset, England, known for its Roman-built baths. In 2011, the population was 88,859. Bath is in the valley of the River Avon, 97 miles west of London and 11 miles south-east of Bristol. The city became a World Heritage site in 1987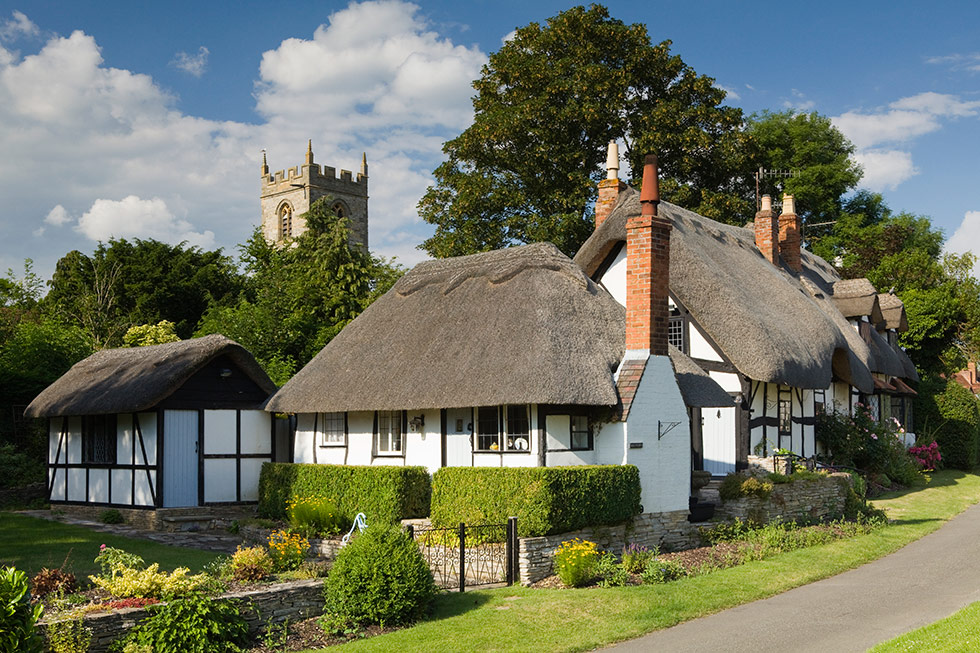 Canterbury is one of the most beautiful historic cities in the country and, as home to a UNESCO World Heritage Site, attracts history lovers from all over the world. It's something that you probably take for granted if you live or work there but a relaxed stroll through the streets reveals all sorts of historic buildings of note. Westgate Towers, for example, is the one of the main gates to the ancient walled city and, at nearly 640 years old, is England's largest medieval gateway. In the heart of the city is Eastbridge Hospital, a former pilgrims' hostel with incredible architecture dating from 1190. Going back even further still, the ruins of St Augustine's Abbey – now managed by English Heritage – in part date back to 613 AD.
Wild Horses won't be able to drag you away from the New Forest once you've experienced its peace and fallen in love with the forest's idyllic glades, ancient woodland, open moors, heathland and cliff top walks.
Escape to a world a million miles from your everyday life where ponies, cattle, donkeys and deer roam free…  and all just 90 minutes by train from London. The New Forest has been a holiday destination here in the UK throughout the ages and there's a wide selection of accommodation to suit all styles and budgets.
 ,hotels Luxury and country houseself-catering holiday cottages, bed & breakfasts, camping and caravan sites and holiday parks all set against the majestic backdrop of the New Forest.
Hire a two-seater electric Twizzy buggy to explore in, or book a beginners' hack at one of the stables. Don't forget to make time for a proper ploughman's lunch at the Royal Oak in Fritham.
Brighton
Stuffed with originality and independent businesses,Brighton is often referred to as London-on-Sea, though that's more a nod to property prices than a reference to its character. This place has a personality all its own – grungy, creative, bohemian. Start in the North Laine neighbourhood, packed with pubs, cafes and theatres, then delve into The Lanes a little further south for a great shopping experience. Look out for the eccentricRoyal Pavilion– built by King George IV as a seaside retreat – and take a walk along the pier, checking out the amusements.
Winchester
Winchester is well known for the Great Hall of its castle, which was built in the 12th century. The Great Hall was rebuilt sometime between 1222 and 1235, and still exists in this form. It is famous for King Arthur's Round Table, which has hung in the hall from at least 1463.
Stratford-upon-Avon
Take a day trip to Stratford-upon-Avon from London and arrive deep in Shakespeare country, where the world's most famous author was born and raised. Explore the town on an open-top bus tour, hopping off at Shakespeare's house en route. Duration: 10 hours 30 minutes to 11 hours 30 minutes.
Oxford
Oxford, The City of Dreaming Spires, is famous the world over for its University and place in history. For over 800 years, it has been a home to royalty and scholars, and since the 9th century an established town, although people are known to have lived in the area for thousands of years. Nowadays, the city is a bustling cosmopolitan town. Still with its ancient University, but home also to a growing hi-tech community. Many businesses are located in and around the town, whether on one of the Science and Business Parks or within one of a number of residential areas. With its mix of ancient and modern, there is plenty for both the tourist and resident to do. Whether its visiting one of the many historic buildings, colleges or museums, going out for a drink or a meal, taking in a show or shopping till you drop, Oxford has it all.
Guildford
For many visitors approaching Guildford, the county town of Surrey, their first view is of the 20th century red-brick cathedral and its golden angel weather-vane, perched high on Stag Hill where it overlooks the town and the university campus, dominating the surrounding landscape. The town itself is situated on the banks of the River Wey, occupying a natural gap in the North Downs that provides excellent road and rail connections to the South East of England.  Although now used mainly for pleasure, the Wey Navigation and links to the Basingstoke Canal once afforded Guildford easy access to England's extensive canal network, providing routes to London and further afield. Although the wharfs and warehouses no longer operate, parts of the waterfront have been preserved, offering a glimpse into the town's not-so-distant past. Located equidistant from London and Portsmouth, the town gained early importance as a staging post for travellers, civilian and military, as well as fulfilling its local role as the regional market place, occasional seat of the County Assizes, and location of a Royal hunting lodge.
.