A trip to the capital wouldn't be complete without seeing the top 15 attractions in London. Make sure to tick these top things to see in London off your list! 
Buckingham Palace
Enjoy the sun while taking a stroll through said park, flash a smile to the hardworking businesspeople who are on a lunch break, and follow the masses of tourists to Buckingham Palace. Do this in the morning around a quarter past eleven to see the changing of the guards. It's just wonderful to sit there and watch people. And who knows, maybe you will spot Queen Elizabeth looking out of the window. You can also visit the art treasures of the palace.
Walk Across Abbey Road
Recreate the famous album cover by the Fab Four who recorded their material at the Abbey Road studios, located right beside the most famous traffic crossing in the world! They didn't go far to reach the crosswalk and neither will you. It's located just a short walk from the St. John's Wood Underground station
Experience the Street Art of London
London is one of the world's premier cities to view street art and there is no better place to see it than in London's East End. World-renowned artists as well as the anonymous hit the London streets to put up some of the most impressive pieces of artwork. Jam packed full of eclectic, interesting, shocking, and beautiful street art, this area of London is practically blanketed in some of the most famous street art in existence.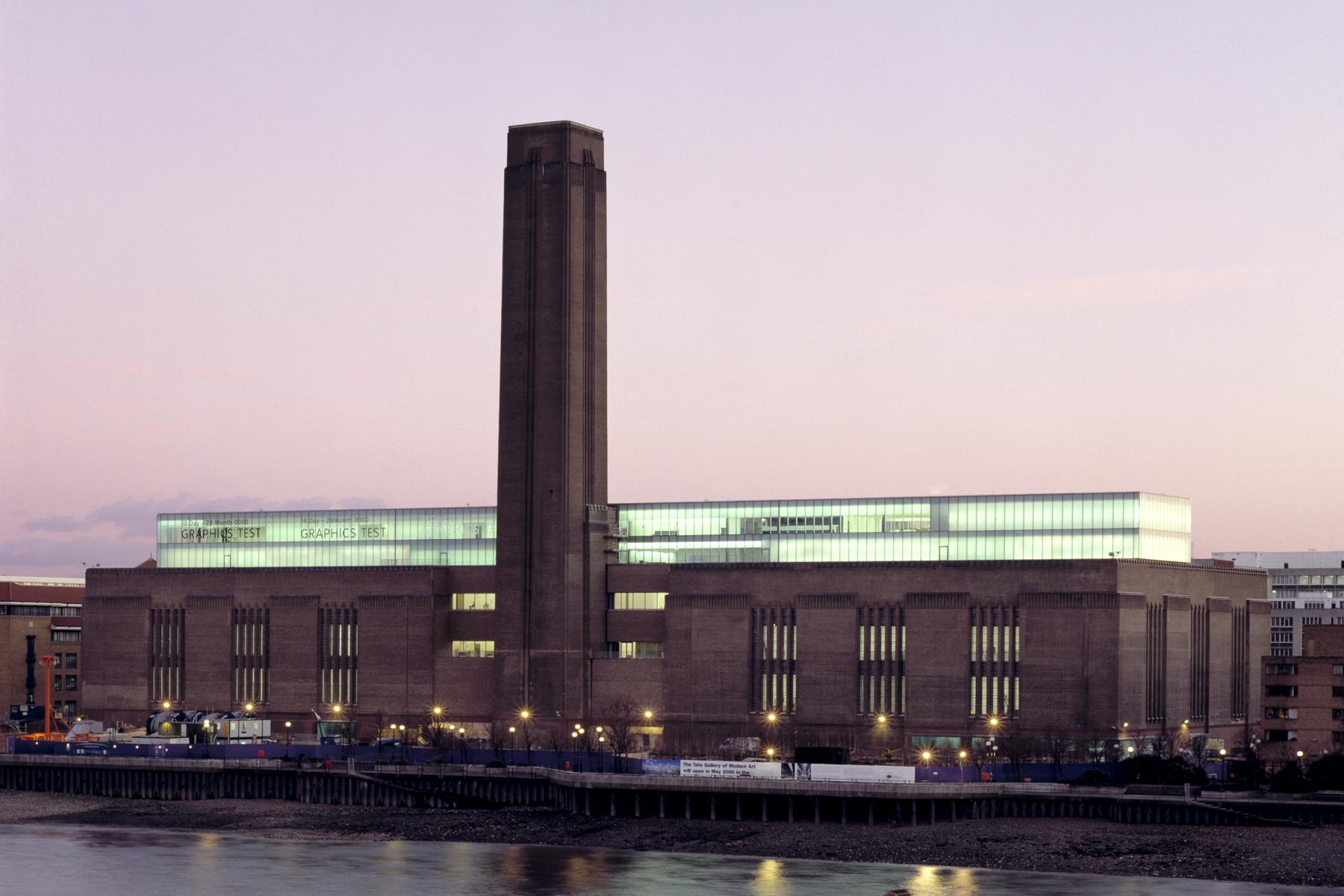 St. Pauls Cathedral 
Towering over diminutive Ludgate Hill in a superb position that's been a place of Christian worship for over 1400 years (and pagan before that), St Paul's is one of London's most magnificent buildings. For Londoners, the vast dome is a symbol of resilience and pride, standing tall for more than 300 years. Viewing Sir Christopher Wren's masterpiece from the inside and climbing to the top for sweeping views of the capital is a celestial experience.
Tate Modern 
One of London's most amazing attractions, this outstanding modern- and contemporary-art gallery is housed in the creatively revamped Bankside Power Station south of the Millennium Bridge. A spellbinding synthesis of modern art and capacious industrial brick design, Tate Modern has been extraordinarily successful in bringing challenging work to the masses, both through its free permanent collection and fee-paying big-name temporary exhibitions. The stunning Blavatnik Building opened in 2016, increasing the available exhibition space by 60%
Borough Market
In truth, any trip to Borough Market is unlikely to end up being free because there's too much that's too tempting. It is a hive of some of London's best producers and throbs with crowds looking to get their fix of fresh pasta, or cured meats, or coffee from countries you've barely heard of. The market runs all week, save for Sunday, offering everything from drinks to dry goods, beauty accessories to bakery specials. Surrounding the market there are plenty of decent pubs, too. Still, half of the fun of Borough Market is simply wandering around it, finding the curiosities,  exploring the unusual and unknown. 
Sir John Soane's Museum
This museum is one of the most atmospheric and fascinating in London. The Georgian building was the beautiful, bewitching home of architect Sir John Soane (1753–1837), which he bequeathed to the nation through an Act of Parliament on condition that it remain untouched after his death and free to visit. It's brimming with Soane's vast collection of art and archaeological purchases, as well as intriguing personal effects and curiosities. The house-museum represents his exquisite and eccentric tastes, persuasions and proclivities
Hyde Park
When a park is home to a few Princes and a Duchess or two, you know it's going to be good. As well as green spaces abundant enough to dodge the crowds, you'll find historic monuments to explore, fountains to both splash about in and admire, myriad art installations, and free exhibitions at the Serpentine Gallery a short walk away from its namesake lake. Now that's a walk in the park.
Shakespeare's Globe
If you love Shakespeare and the theatre, the Globe will knock your theatrical socks off. This authentic Shakespearean theatre is a wooden 'O' without a roof over the central stage area, and although there are covered wooden bench seats in tiers around the stage, many people (there's room for 700) do as 17th-century 'groundlings' did, and stand in front of the stage.
Natural History Museum
Clove Club
From humble origins as a supper club in a London flat, the Clove Club has transformed into this impressive Michelin-starred restaurant, named one of the world's best in 2017. The menu is a mystery until dishes arrive at the table; expect intricately arranged plates with impeccably sourced ingredients from around the British Isles. Your wallet might feel empty, but you sure won't.
Spitalfields Market
This lively east London market has an eclectic mix of stalls that will satisfy the likes of any shopper. It's open seven days a week, so naturally it's one of London's busiest shopping destinations. There are antiques, clothes, jewellery – you name it they've got it. Entry is completely free too so just rock up and have a wander around.
British Museum
One of the world's oldest museums, The British Museum, houses a vast unrivalled collection of antiquities that spans millennia. In fact, the collection is so big, only a smidge of it is actually on public display at any time. If you've only got an hour to kill, must sees include The Parthenon sculptures, The Rosetta Stone, Lion hunt reliefs and the stunning Oxus treasure.
London Eye
Standing 135m high in a fairly flat city, the London Eye affords views 25 miles in every direction, weather permitting. Interactive tablets provide great information (in six languages) about landmarks as they appear in the skyline. Each rotation – or 'flight' – takes a gracefully slow 30 minutes. At peak times (July, August and school holidays) it can feel like you'll spend more time in the queue than in the capsule; book premium fast-track tickets to jump the line.
Walk along the Southbank​
Art, culture, indie bookstalls, Instagrammable views and an endless supply of booze and street eats: the Southbank is unquestionably, the BEST place for you and your mates to hang out in London. Period. If you go at night, our advice is simple, grab a bike (or just use your legs) and whizz down Embankment all the way down to Tower Bridge. It's the quintessential free sightseeing.