It may not be so well served by the tube network, but hop on a bus or the overground and you'll find loads of great things to do in south London. Below are London Top Sights Tours best picks for spending a day in South London. 
Cutty Sark
The stunning centrepiece of Greenwich's maritime heritage, the Cutty Sark spent the end of the nineteenth century keeping London supplied with one of its favourite commodities: tea. The ship was nearly destroyed by fire in 2007, but reopened to the public in 2012 looking more handsome than ever. The £30 million restoration has seen the ship elevated three metres above its dry dock, allowing visitors to get closer than ever to its 65-metre-long gilded hull.
Fly A kite on Black Heath
We've flown many a kite on the Heath but if you don't have your own, there's plenty of fun to be had in watching others fly their magnificent creations.  Blackheath is home to loads of cafes, delis and restaurants or just take a picnic and enjoy it on the Heath. During the year there are summer festivals, funfairs and the November fireworks display.
See Some Dino's
Hire yourself a pedalo in Crystal Palace Park and you'll be able to admire the Victorian (anatomically incorrect) concrete dinosaurs which inhabit the banks of the lake from a brand new angle. You can even take a waterborne dinosaur selfie, which should win you some Instagram points. Other good reasons to visit the park include a maze, a children's farm and the ruins of Crystal Palace proper's aquarium.
Chislehurst Caves 
The reputedly haunted 22 miles of tunnels have a fascinating history that includes being used as chalk and flint mines, an ammunition depot in the First World War, for mushroom cultivation in the 1920s and 1930s, as an air raid shelter for up to 15,000 people in the Second World War and as a venue for the likes of Pink Floyd, The Rolling Stones, Jimi Hendrix and David Bowie in the 1960s.
Severndroog Castle 
Severndroog Castle is a grandiose building that dates back to 1784. We previously discovered that it has never been used residentially or in battle, so technically shouldn't be called a castle, but who's to get in the way of an epic name. The folly, sorry, castle, offers fantastic views over south London, which makes it worth the visit alone.
Go Antique-ing in Bermondsey 
A few blocks south of Tower Bridge, Bermondsey Square has been developed as a classy enclave of bars and arty hangouts. However, the Friday antiques market is no new arrival. For years it's been a savvy spot for browsing vintage homeware, furniture and jewellery. The hardcore buyers show up when it opens at 6am but you've got until 2pm to surf the stalls.
Birdwatch at The London Wetland Centre
Although most visitors to the capital won't get further than the common pigeon, there's a whole lot more to birdlife in London than the feathery pests of Trafalgar Square. Venture out to leafy Barnes in the south-west and, as well as a picturesque landscape, there's the opportunity to spot kites, sandpipers, kingfishers and more at London Wetland Centre. Over 200 species of bird have been spotted in total, along with various reptiles, amphibians, butterflies and – eep! ­– bats.
The National Maritime Museum 
The National Maritime Museum collection includes great works of art and incredible treasures from centuries of naval and commercial ocean-going heritage and wonderful interactive play zones for kids, but most remarkable is the Nelson, Navy, Nation gallery. See souvenirs revealing how the great admiral was the subject of the hottest-selling merch in late eighteenth-century England, find out what life was like for ordinary sailors at sea and check out the actual clothes Nelson was wearing when he was fatally wounded on board HMS Victory.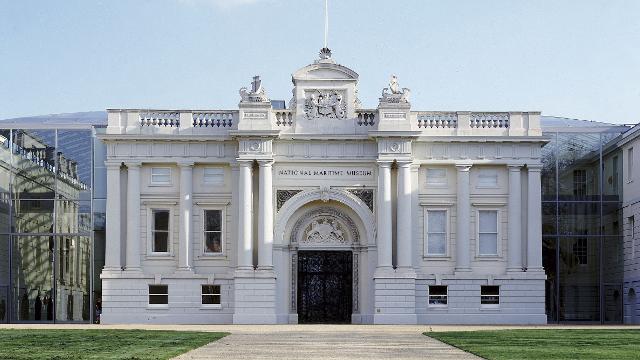 Thames Barrier Park 
Enjoy fabulous views of the river and Thames Barrier in a landscaped park perfect for games. Later, you can take respite in the café and enjoy some local refreshments.
Galleries!
Combine two of south London's best explorative pursuits in one — walking and museums. Start at East Dulwich station and take in the nearby House of Dreams, created by artist Stephen Wright. It's a remarkable space where every surface inside and out has been covered with found items including false teeth, dolls, bottle tops and wigs. Wander through the leafy streets to Dulwich Picture Gallery, where attractions include a Vanessa Bell exhibition, before a picturesque stroll through Dulwich Park to the quirky Horniman Museum.