Welcome to the hippest place in London! After an exciting Top Sight Tour eating foods across the city get ready to party with this handy guide to an exciting London neighbourhood. 
Shoreditch might not be the most appealingly named of London's neighbourhoods.
But given that it was named after an ancient landowning family, the 'Soerdiches'… we should probably just be happy it didn't end up as something cruder.
And despite its murky past (plague, squalor, Bedlam, etc.) and grumblings about its future (hipster beards, avocados, avocados with beards), Shoreditch is undeniably London's creative, anarchic and experimental heart. Streets are packed with independent boutiques flogging hand-made and artisanal wares. Unmarked doorways lead to award-winning, world-class cocktail bars. Old warehouses are reborn as arenas for crazy golf, shuffleboard and ping pong. There's a bar that's just a giant ball pit.
And whether it's your first time exploring, or you're returning to find the places that are a little off the beaten track, we've got recommendations by the bucketful. So buckle up and pack your avocados – we're going in.
Not so long ago, Shoreditch's swathes of old Victorian municipal buildings, abandoned warehouses and empty carparks made it a distinctly un-fun place to go. Luckily, those buildings have now found a second lease of life, and the area's packed with pop ups, mini festivals, street food villages, flea markets, and pretty much every sociable, craft beer-fuelled sport under the sun. Find all the most interesting places to check out with our guide to Things To Do In Shoreditch
Shoreditch is an area spoilt for restaurants.
And yet, paradoxically, they actually make it better.
You see, it's the only part of London where you can find a restaurant specialising in salt beef sandwiches next to a bistro in a former school bike shed. Or, for that matter, a Thai eatery that started life under a railway arch, before becoming one of the city's most acclaimed restaurants. Nor, now we think of it, does any other corner of London hold a restaurant whose main design feature is an entire cow suspended in a formaldehyde-filled tank…
…Everywhere else, that's just a decorative side-note.
And so we've gathered the very best of them for you, right here… The Best Restaurants in Shoreditch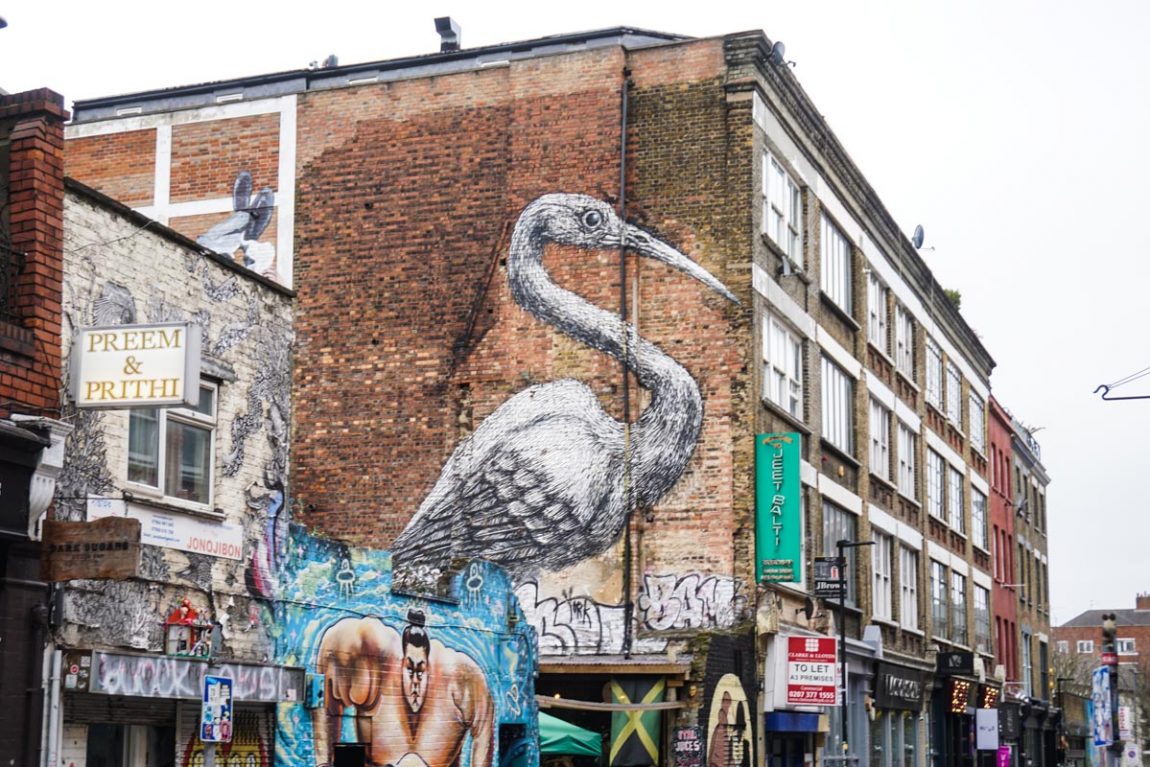 Being the discerning, sophisticated connoisseur you are, you're probably primarily interested in only the straight-up best bars in Shoreditch… but since you're also an extremely deep and multi-layered individual, we know there's also times that you just need to know the best places for a big knees-up, the places that are distinctly secretive, and the places where you can sip cocktails on a roof beneath a giant, illuminated pickle. And no, we don't just mean The Gherkin.
So behold, a bar for every occasion…
Shoreditch Speakeasies
Once upon a time, all of Shoreditch's bars were secret… because nobody went there. Nowadays, they have to be a little more inventive if they want to stay hidden – hence the arrival of several speakeasies tucked behind unmarked doors, down alleyways, and inside fridges. You know, standard stuff. For the full, Prohibition-era experience, head to Nightjar – a candlelit, subterranean bar filled with live jazz and award-winning cocktails; or the cocktail-lab toting Worship Street Whistling Shop, styled after a slightly steampunk Victorian gin parlour. There's the Discount Suit Company, a soul-soundtracked drinking den lying low beneath an old textiles shop. And if bars with doors are a little too ordinary for you, pay a visit to the Mayor of Scaredy Cat Town, a candlelit, brick-walled bar hidden behind a big SMEG fridge in all-day brunch eatery, The Breakfast Club; or Callooh Callay – a Lewis Carroll-inspired cocktail bar with another bar hidden behind a large wardrobe. Head through, and you'll find yourself either in the relentless winterland that is Narnia, or the intimate Jubjub members bar – either way, it's a win-win.
Shoreditch Rooftops
Look, we're not saying you're above other bars… except when you're drinking at one of these spots. For the ultimate in high-altitude decadence, you can't go wrong with Sushisamba's cocktail terrace, complete with an orange, fake, life-sized tree; or the elegant Upper 5th Shoreditch, a chimney pot-skimming rooftop set above a former courthouse. There's Boundary's fairy-lit rooftop orangery; dancing spot The Golden Bee; or the Culpeper pub's entirely adorable rooftop garden, currently sporting a giant, light-up pickle.
The Best Bars for Live Music
Shoreditch's Blues Kitchen is second to none when it comes to live music, serving up a heady dose of live blues, rockabilly and soul seven nights a week – head down to their basement bar, Moonshine Minnie's, when you need a breather, and sink a couple of juleps under their stained glass ceiling. Round the corner is Old Street Records, a bar which flagrantly disregards its own name by hosting live bands every night, with a discounted (and, technically miscounted) happy 'hour' from 5-8pm. Then there's Hoxton Square Bar & Kitchen, with its own dedicated gig room; The Basement, with two live jazz sessions every evening; open mic nights at Apples and Pears; live rock at mainstay The Old Blue Last; and Village Underground, a hugeclub venue tucked under railway arches that often plays host to live performances.
The Best Spots For Dancing
Shoreditch has long been home to some of the city's biggest, baddest club spaces, and frequently hauls in some big-name DJs, if that floats your boat. XOYO is a relative youngster at only 8 years old, but its sprawling bi-level space sees regular sets from the likes of Dimitri in Paris, Late Nite Tuff Guy, and Gilles Peterson. Village Underground, atmospherically set beneath a network of cavernous railway arches topped by a pair of old tube carriages, is another Shoreditch stalwart – offering everything from live gigs and late-night techno raves, to the occasional time-warping, cocktail-fuelled Blitz Party. But if you're after something that's a little more laid-back, head to Cargo – another arch-dweller with a laid-back, Banksy-toting beer and BBQ garden out the back, and an enthusiastically attended dancefloor out the front. And a special mention goes to the Queen of Hoxton – home to an ever-changing rooftop bar, killer drinks and an impromptu-feeling club downstairs…
…which is much better than an impromptu feeling-club.