Notting Hill is not just a movie but it the area feels like a movie walking through its streets. Take a Top Sights Tour near the neighborhood today and stick around for brilliant markets, foods, and more sights!
Fashionable Notting Hill is one of London's most iconic neighbourhoods. Best known as home of the world's second biggest carnival (after Rio's Mardi Gras) and home to the famous Portobello Road Market, this is also a serious destination for culture buffs and those on the hunt for a quintessential London experience
The Real Notting Hill
The Caribbean community that came over in the 50s and filled the silent streets with music, the Portuguese immigrants who saved Londoners from scurvy with the sale of decent fruit in the 60s, the middle class bohos who made the place groovy in the 70s and the investment bankers we all love to loathe who moved in in the 80s ALL coexist in this rich pocket of London life (no pun intended). Their combined presence gives Notting Hill its unique character. We can't deny that gentrification is rife, but we're not here to spoil a good time in Notting Hill with the pitfalls of modern socioeconomics. Cooler than Kensington, infinitely more colourful than Holland Park, Notting Hill fulfils the London fantasy in everyone's minds when they touchdown at Heathrow.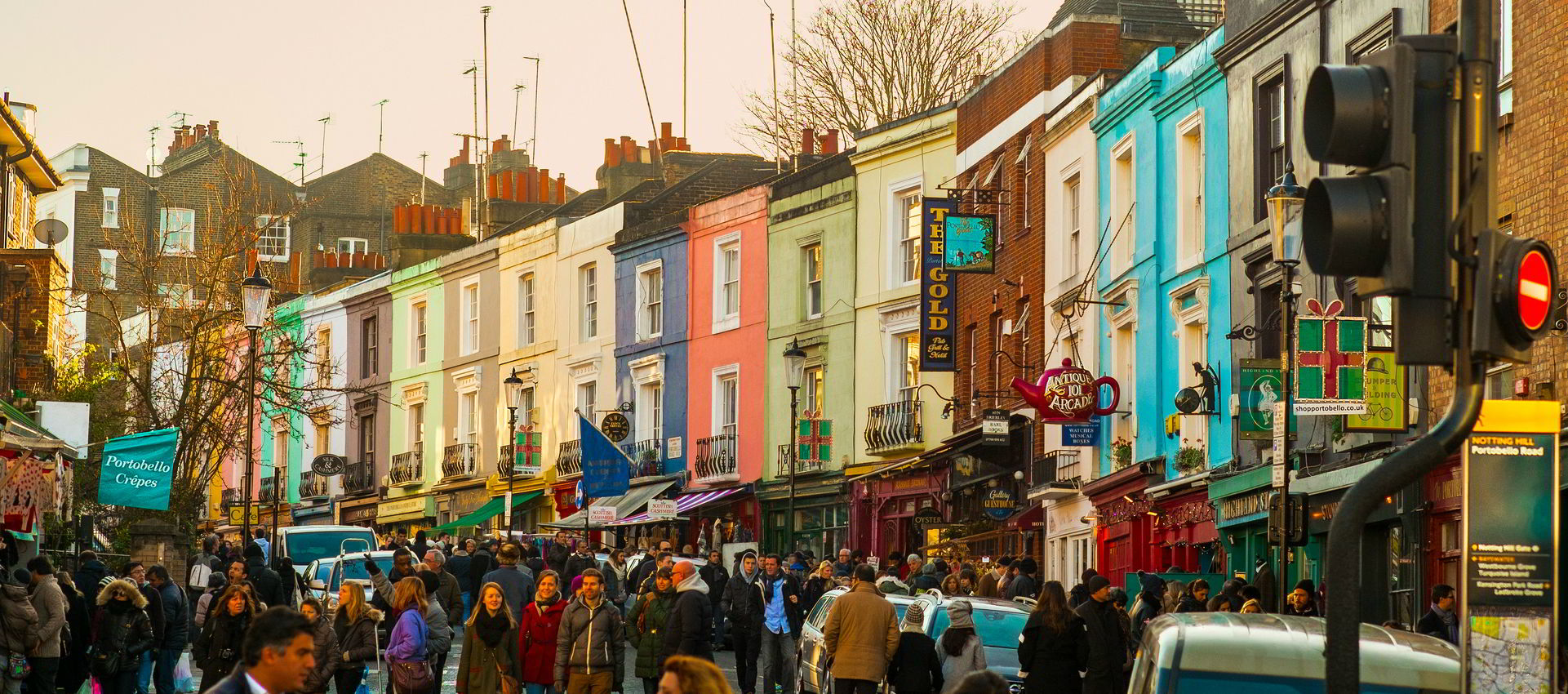 Breakfast
Start the day with breakfast! 'What's the queue like at Grangers?' Is a question many a Notting Hill dweller has asked on a Saturday, and sadly as it's a no-bookings restaurant with the some of the best-scrambled eggs in town, the answer is usually 'long, so very long.' Everyone should have the chance to try Bill Granger's ricotta hotcakes (£12.75) at least once, so it's worth a midweek breakfast visit if you happen to have the day off. The 'full Aussie' (£13.80) featuring jasmine tea hot smoked salmon, poached eggs, greens, avocado and cherry tomatoes will make you want to betray your local greasy spoon on a regular basis, as will the chilli fried egg and bacon brioche roll, with rocket and spiced mango chutney. Breakfast is served until 12pm.
Shop
It's not just pretty pastel houses and Instagram-famous brunch. Notting Hill is a world-renowned shopping destination for both up-and-coming and established designers.Start with L'Appartement Sézane, Westbourne Grove Luxury French e-tailer Sézane, founded by Morgane Sézalory in 2013, has opened its first permanent bricks-and-mortar shop on Westbourne Grove in Notting Hill. Recognisable by its floral façade, the boutique encompasses the brand's relaxed, French girl style and offers a chic edit of clothing, accessories and homeware. Head here for cosy knits, evocative candles and the perfect ankle boot. Next head to Jessie Western, Portobello Road. Recognisable by its hanging cowboy boot-shaped sign, Jessie Western is a trove of Native American wares, spanning handcrafted clothing, footwear and jewellery. The boutique is owned by two sisters, Jess and Vicky, who share a commitment to ethical luxury and a passion for authentic craftsmanship. Delve through railings stuffed with fringed jackets, ponchos, blanket coats and denim, hung alongside cabinets of sterling silver and rare turquoise jewellery. You can also find handpainted cowboy boots, beaded moccasins and bags. Collections are handmade by Native American artists, while fine diamond and gemstone jewellery is made onsite by Jess, who previously studied at Central Saint Martins.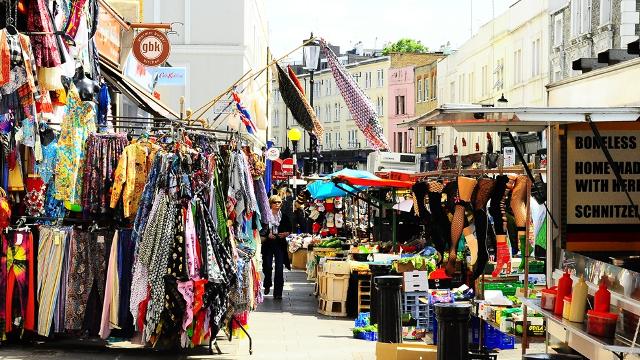 The Lutyens & Rubinstein bookshop
If you're after a more cerebral offering you mustn't miss the Lutyens & Rubinstein bookshop.Founded in 2009 by literary agents, Lutyens and Rubinstein is a wonderful bookshop that features hundreds of fiction and non-fiction titles, including children's stories, art and poetry. With a commitment to considered and expert service, they offer personal shoppers for anyone with a gift voucher of more than £100. Bibliophiles can look into their mail order services, including A Year In Books and A Year With One Author. There is also plenty on offer beyond the printed page, including a crockery range and tote bags.
On the Town
People always underestimate how much walking they'll be doing in London so if you're pining for a sit down, but don't want to eat, drink or go home just yet, Notting Hill is home to the greatest cinema in all of London, if not the world. The Electric Cinema, was recently rebuilt after (irony alert!) a huge electrical fire.The Electric in Notting Hill is one of London's oldest cinemas and definitely the most romantic. Owned by the Soho House group, it's been beautifully restored, with luxurious leather armchairs, footstools, lush cashmere blankets and waiter service delivering cocktails to your chair. What makes the Electric date-perfect is that seats on the front-row have been ripped out and replaced with six luxurious, velvet-lined double beds – ideal smooching. And best of all, it's on Portobello Road, so you leave feeling like you're in a Richard Curtis movie.
After the cinema you're spoilt for choice on the food front. The Ladbroke Armsoffers a thoroughly British menu that goes beyond shepherd's pie.  Everyone should enjoy at least one traditional Sunday roast it the garden of The Windsor Castle and if your palate is enticed by spice, the Thai upstairs at The Walmer Castle has been curing hangovers with lemongrass and love for decades. Peyotito is a noteworthy newbie, we wanted to hate it as it recently replaced the much-loved watering hole, Montgomery Place, but with Mexican food very much lacking in London, we have embraced their efforts with open arms.
Fancy a Dance?
Although residential, there are plenty of places to bust a move in W8, you cannot see them, but they're all there right there under your feet.  Notting Hill Arts Club is an institutionThe Notting Hill Arts Club is a music and arts venue in Notting Hill, central London, England. The venue holds clubnights every night of the week. Its range of events include interactive crafts and themed Soviet nights, but perhaps most famous is its Death Disco clubnight, run by Creation Records founder Alan McGee. Former guest DJs have included Courtney Love and Mick Jones, and The Guardian described the venue as "a haven for indie celebs and punk veterans".
It's not easy these days to go for a big night out in west London, which is what makes the scruffily chic basement bar at NHAC such a draw. Regular hip hop nights, indie band showcases and events run by local heroes Communion Records are all part of the venue's busy schedule so head to Notting Hill today to take advantage of these great venues!