Are you a fan of some of the best sights and shops in London? Central and accessible from any of our Top Sights starting and end points, Mayfair has all you need for a fun night out in London. Read more about the exciting part of town below! 
One of London's most affluent neighborhoods is also one of its most prized shopping destinations. So it should come as no surprise that Mayfair is the location of choice for trendy labels to open pop-up stores.
Nestled near to the finest, most iconic areas in the city – Westminster, Hyde Park and Soho – in the space of a few streets, Mayfair encapsulates London chic.By the end of the 18th century, most of Mayfair was built on with upper-class housing; unlike some nearby areas of London, it has never lost its affluent status. The decline of the British aristocracy in the early 20th century led to the area becoming more commercial, with many houses converted into offices for major corporate headquarters and several embassies. Its prestigious status has been commemorated by being the most expensive property square on the London Monopoly board. 
Luxury, tranquility and bliss
Mayfair owes its name to a charming, albeit very simple, fact: it was once the venue for a traditional spring fair that took place in the month of May. An additional truth behind Mayfair's name aptly came about due to the confluence of events that took place in the 1660's. Firstly the Restoration of King Charles II, secondly his marriage to the richest heiress in Europe who introduced tea as our National drink when her ships sailed up the Thames laden with bushels of tea as part of her enormous dowry which included the port cities of Tangiers and Bombay; flooding the new glass fronted shopping arcades of Mayfair and St James's with luxurious exotic goods.
It is astonishing to read in the British Archives that the streets north off Piccadilly were alive with glass-fronted arcades and magnificent mansions surrounding garden squares. London was growing rich thanks to Queen Catherine of Braganzas port cities of Bombay and Tangiers and her trade agreements with South America flooding London with  new and exotic goods and bushels of tea. Evidence of this wealth was displayed in the speed in which Mayfair was built over what only months before was a site of torture and murder.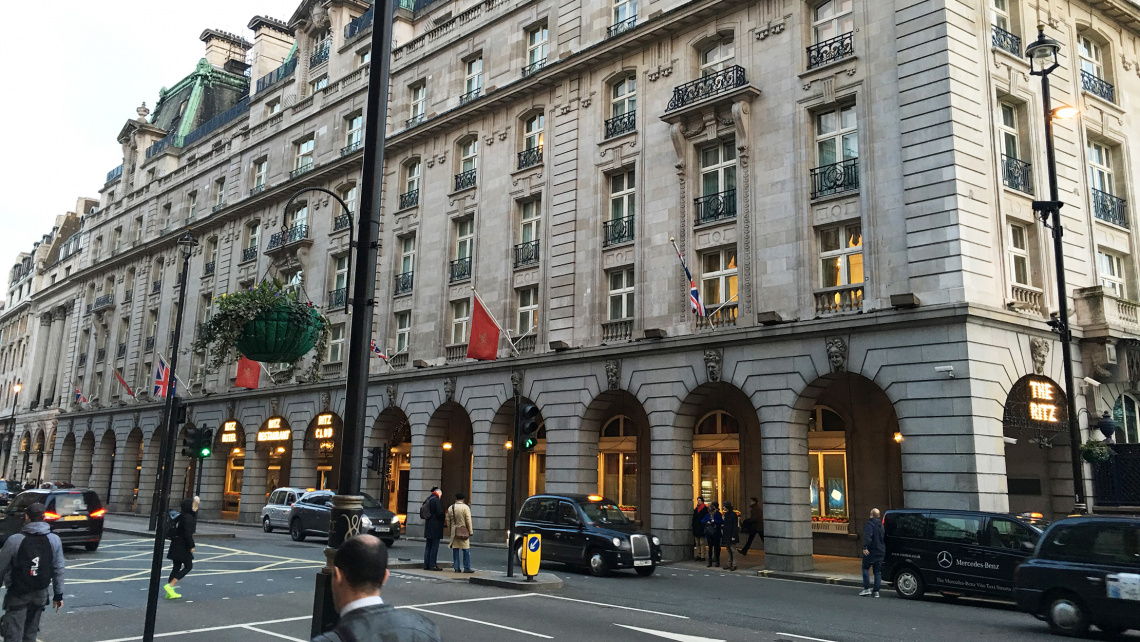 How did Mayfair become London's most desirable district?
Its elegant squares and streets were designed at the beginning of the 18th century by a handful of powerful landowners, including the Grosvenor family, which to this day remains a major player in the area. Built originally as a residential area, it became a commercial centre after the Second World War and subsequently lost its lustre.
Now there are 11 major property developments under way, and this week came the announcement that the American embassy on Grosvenor Square is to be turned into a hotel by Qatari investors.
Finchatton is doing up 20 Grosvenor Square, turning a former American naval headquarters, where Dwight D Eisenhower planned D-Day, into flats serviced by a Four Seasons Hotel.
Foreign money has poured into Mayfair: residents of more than 42 countries now live there, and 60 per cent of its residents were born overseas.
That's why the world's biggest names in luxury, such as Louis Vuitton,  have opened pop-up stores in Mayfair. To welcome their new artistic director Virgil Abloh, Kayne West's former right-hand man, in genuine style, they opened a pop-up showroom in the neighborhood that was emblazoned entirely with the LV monogram, displaying a selection of key pieces from the Maestro's collection.
The most royal
Fortnum & Mason is the ultimate destination for unique gifts such as hampers, elegant wines and spirits, famous teas and coffees. With its emblematic gilding and thick carpet, the space reveals a typical British refinement acquired through the ages.
The most unique
Hendrix's Flat in London: Relatively unknown to tourists, this museum is nonetheless a pilgrimage site for fans of rock music. The flat on the upper floors of 23 Brook Street was found by Jimi's girlfriend Kathy Etchingham from an advert in one of the London evening newspapers in June 1968 while he was in New York. He moved in briefly in July before returning to the United States for an extensive tour. He spent some time decorating the flat to his own taste, including purchasing curtains and cushions from the nearby John Lewis department store, as well as ornaments and knickknacks from Portobello Road market and elsewhere. He told Kathy that this was 'my first real home of my own'.
Top Facts for Visitors 
Perhaps the strangest pub name in Mayfair, The Only Running Footman, was originally opened in 1749 as The Running Horse and was visited by the footmen to the households of Mayfair. When it became out of fashion to have footmen, a footman bought the pub and named it after himself. Now the pub is known simply as The Footman and can be found beside Berkeley Square.
The head office of chocolate giant Cadbury's was formerly based at 25 Berkeley Square but in 2007, announcing it needed to cut costs, Cadbury Schweppes moved to Uxbridge.
There are no London Underground stations within Mayfair.
Down Street tube station opened in Mayfair in 1907 but closed again in 1932 and was then used during WWII by the Emergency Railway Committee, and briefly by Churchill and the War Cabinet. The nearest tube stations that now serve Mayfair are Green Park, Marble Arch, and Hyde Park Corner.
The department store Debenhams became one of the first companies in Britain to have a dedicated business telephone number, Mayfair 1, in 1903.
The most impressive
Burlington House: Burlington House is home to five learned societies and the Royal Academy. It's  proximity to the elegance of the royal courtyard allows the establishment to  advance their "individual society objectives" as well as work together to provide a cultural hub for the arts and sciences. Some Londoners call it the little sister of Buckingham Palace.