While many people  work in Canary Wharf, and do not usually consider it to be a tourist hub, this historic part of London's docklands can be enjoyed by tourists as one of London's hidden Gems! Canary Wharf was once the hub of British Empire – with 1000 ships a month passing through it during its peak in the 19th Century. It's a perfect historical pit stop for any Top London Traveler. 
When Visiting Canary Wharf, a good starting point is the arcades and malls under the very centres of the modern Empire. Throughout these malls are beautiful mosaics that tell the story of the Wharf's heritage and its important role in British history. 
Museum of London's eastern outpost sits in the corner of the North Dock, with 10 permanent galleries covering the history of the Docklands area, including Docklands at War. There's also a chance to wander through the Victorian reconstruction 'Sailortown'. These displays are topped up with a few alternating exhibitions throughout the year. This family-friendly museum, situated in an old warehouse, has a café and restaurant, and the Mudlarks Gallery offers somewhere for children aged 8 and under to let off steam and get hands on. A solid programme of events for visitors of all ages offers talks, gallery tours, and craft activities, as well as more unusual events including Christmas craft markets and family raves. The best part is that entry to the Museum of London Docklands is free, and the museum is open every day.
The nerve centre of the historic Canary Wharf in the nineteenth century is of course the old warehouse that once stored bales of cotton, coffee, rum and sugar now is a fascinating museum plotting the course of the area dating back to Medieval and even Roman times.  Face the building and look to the far left to discover the Canary Wharf museum – head inside and learn about the rich and special history of this older but no less important Empire.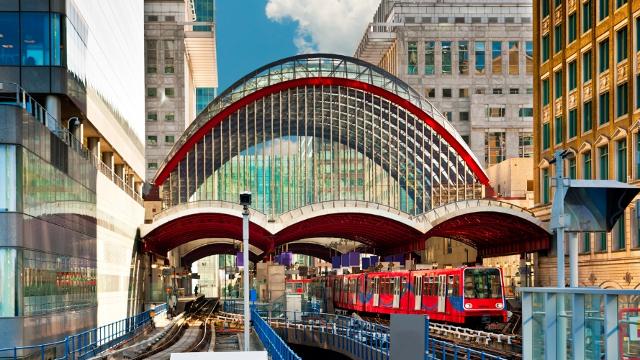 Although Canary Wharf is no longer an active trading port, there is still a large amount of food trading happening in the area. The Billingsgate Market is one of these places. It is the UK's largest wholesale fish market, with an average of 25,000 tonnes of fish and fish products sold each year. With 98 stands, 30 shops and two cafés, the market offers a wide variety of fish for you to buy. There are daily arrivals from the coast and from overseas, and over 40 merchants trading right next to the Market Hall. It is a lively battle of who can get their hands on the best fish, and you can witness it all. With an area of over 4000 square metres, the market has a lot to offer for the average fish enthusiast, foodie, or simply an intrigued visitor.
Interested in more tours? 
Sightseeing Tour London: Click Here
Guided Tours London: Click Here
Private London Day Tours: Click Here
Private London Sightseeing Tours: Click Here
Food Tour London : Click Here
Sightseeing Tour London: Click Here
Private London Day Tours: Click Here
Walking Tours London: Click Here
Private London Sightseeing Tours: Click Here

Sightseeing Tours London: Click Here