Looking to get out of the city for a few hours? Here's the definitive list of best day trips from London, from London Top Sights Tours! These beautiful little getaways feature spa cities, seaside towns and adventures in the great British countryside. 
1. Cambridge
There's something for everyone when it comes to entertainment in Cambridge. A choice of galleries showcases an impressive range of art, from the contemporary to the classic, a buzzing theatre and performance scene presents drama, dance and family shows and you can enjoy all kinds of live music from internationally acclaimed orchestras and ensembles to touring pop stars, pub gigs, the world-famous Folk Festival, ever-popular Beer Festival, family-friendly Big Weekend and magical Secret Garden Party festivals.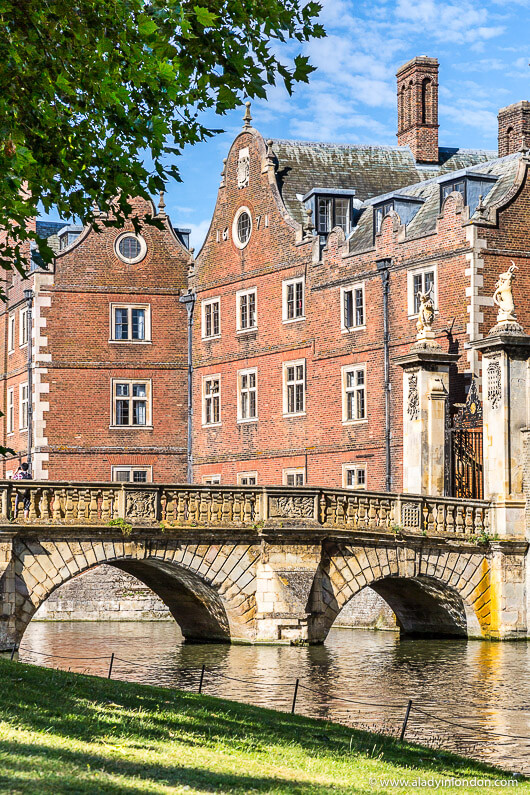 2. Oxford
Oxford is renowned for its stunning architecture and the prestigious University of Oxford. While many of the most spectacular buildings are connected to the university, there is far more to the city than the university campus. Wander its cobbled lanes and immerse yourself in its beauty and history; visit Port Meadow; explore the diverse Cowley Road; and enjoy a few drinks in one of the cities many watering holes.
3. Bath
Bath is a real head-turner – just walking its World Heritage streets can lift your spirits. The photogenic Georgian architecture has a warm, sunny glow, while the sweeping crescents and terraced Circus make your head spin. Its biggest draw, the Roman Baths complex, cleverly makes the most of the city's ancient foundations, while the words of former resident Jane Austen bring more recent history to life.
Today, Bath remains a centre for wellness, with a modern, multi-level thermal spa that taps into its underground vein of rich mineral waters. Such beautiful surroundings attract creative types and there is a wealth of independent shops, markets and eateries. The surrounding countryside bears quality produce in abundance, so Bath is brimming with semi-rural farm shops, artisanal coffee houses, vegan and vegetarian bistros, contemporary brasseries and gourmet restaurants. In fact, it is one of Britain's leafiest cities, ringed by wooded hills and split by the River Avon and Kennet & Avon canal.
4. Brighton
Brighton & Hove is one of the most vibrant, colourful and creative cities in Europe. 
Compact, unique, fun, lively, historic, young and free-spirited, it's a great place to visit, live, work & study in.
Under an hour from London, Brighton is located on  England's south coast, between the stunning South Downs and the English Channel. Often voted the happiest place in the UK, the city offers a fantastic mix of Regency heritage, fabulous shopping, funky arts and music, beachfront cool and year round festivals and events.
5. Margate
Here at the very edge of the Garden of England, three Georgian and Victorian resorts, each with its own distinctive character – Margate, Broadstairs and Ramsgate – cluster around the bays at the far end of the peninsula. There's a retro feel to these harbour towns, miles of low chalk cliffs edge the peninsula, sheltering a string of secluded, unspoilt sandy bays. For the ultimate experience, you can cycle or hike on the Viking Coastal Trail, along a stunning shoreline and through tranquil lanes. 
6. Winchester
Back inland, Winchester is one of my favorite day trips from London by train. It's an hour or less by rail from the capital and the station is a quick and easy walk from the heart of the city.
England's ancient capital is a city steeped in history, offering rich pickings for visitors looking to uncover Britain's past.
Begin with the short climb up St Giles' Hill for an overview of the city's heritage – from the top you can trace the sweep of medieval and Georgian buildings, laid out according to the original Saxon street plan.
7. Birmingham
England's ancient capital is a city steeped in history, offering rich pickings for visitors looking to uncover Britain's past.
Begin with the short climb up St Giles' Hill for an overview of the city's heritage – from the top you can trace the sweep of medieval and Georgian buildings, laid out according to the original Saxon street plan.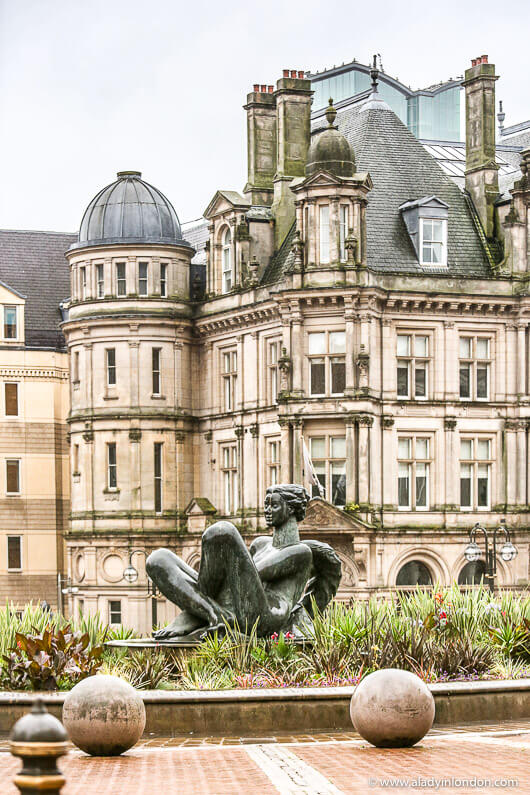 8. Leicester
Visit Leicestershire, a county as famous for its battlefields as its Balti. Trace the footsteps of King Richard III to Bosworth Fields and reconstruct the War of the Roses. In Leicester, you can time travel past Saxon cathedrals and medieval guildhalls to space discoveries and shopping malls. There's also a sizzling golden mile of curry houses to enjoy, and further afield from the city this obsession with food doesn't change. The county can boast a vast covered market and makes veiny stilton cheese. Leicestershire thinks with its belly. Leicestershire has more than its fair share of water. You can boat canal staircases, scuba-dive in flooded quarries and fish in local reservoirs.
9. Dover
Known as the 'Gateway to England', Dover welcomes millions of visitors from all over the globe every year. 
Of course, everyone knows about the beautiful and iconic White Cliffs of Dover, but have you actually taken a breathtaking walk along them? Have you discovered the wealth of history and heritage in Dover? Did you know that Dover has a 'Walkers are Welcome' status?
10. Whitstable
The Canterbury area offers you so much to see and do during your stay with a huge variety of attractions and indoor and outdoor activities to suit all tastes and interests.
With so much to do you can stay for longer and take your time to explore our glorious countryside and coast, dig deep into our history and heritage, discover our arts and culture, go shopping, enjoy an outdoor adventure, enjoy some family days out, bask on our beaches or bathe in waters that lap more than 14 miles of coastline.
11. Canterbury
Experience Canterbury's history and heritage, see our stunning architecture and world famous buildings. Enjoy a day out in Canterbury UK and visit the magnificent Canterbury Cathedral, have a relaxing short break or longer fun-filled family holiday at the seaside in Herne Bay or Whitstable. Canterbury tourism has the perfect blend of city, coast and countryside, ensuring that however varied your interests are you will be spoilt for choice. Come and enjoy our beautiful coastline and countryside and our breathtaking heritage and culture. After all, Canterbury is simply inspirational.
12. Bristol
If ever there was a city with a story to tell, it's Bristol.  Enveloped in the hills of South West England, it has its own unmistakable identity, grounded in roots from centuries past and carved out since by passionate locals and spirited fans.
A hotbed of artists and activists, walk the streets and become part of a living canvas; cycle from the city to the outskirts and discover our green credentials for yourself.
And that's just a smattering of what makes this city the best.
13. St Albans
I'll end with what might just be the easiest day trip from London. St Albans is less than 20 minutes by train from some London stations and is a great choice if you don't have much time or don't want to spend too much of it in transit.
There's always something for you in St Albans. History in every footstep, a pub at every turn, and beautiful places to simply stop and soak up the magical atmosphere. Venture beyond the city limits and you'll find more delights, from a working watermill to Britain's newest forest.